TAKE YOUR BUSINESS GLOBAL WITH GLOBAL ONLINE MARKET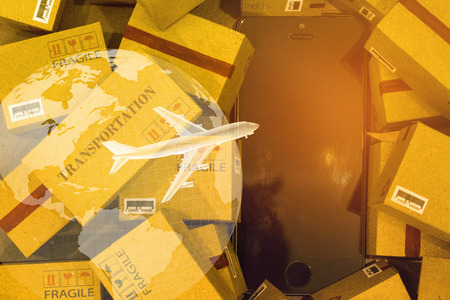 There are now multiple options for entering overseas markets and establishing a profitable venture than ever before. There was a time when running a global business was a difficult task, but many of those barriers were broken once individuals discovered the internet's latent potential for international trading. You can now communicate with customers from all around the world, including those who live in distant places, and trade with them without any risk.
The Rise of B2B Global Online Market
A B2B E-commerce market is a place where a single digital solution serves many manufacturers, suppliers, retailers, wholesalers, exporters, and distributors from a variety of industries. B2B global trading platforms are a subset that connect businesses that sell with people who want to buy in large quantities.
If you want to sell a product in overseas markets, this is the best option. Language, time zone, and geography are not limits for B2B wholesale platforms. They can quickly connect you with potential buyers who are interested in placing large purchases of a single product at the mentioned costs. B2B trading platforms come in a variety of packages.
B2B markets are comparable to B2C marketplaces in certain ways, with the following key differences:
Products are bought in larger quantities
The customer type is generally wholesalers, distributors, or other businesses
The products can be more complex to handle and deliver
Global B2B Wholesale Market
Businesses frequently purchase goods in bulk at a lesser cost and then resell them at retail. Typically, items are purchased directly from manufacturers or wholesalers. This is wholesale, and it's a common B2B transaction. The sale of items to other firms is also known as wholesale.
Retail, food service, construction, and medical are just a few of the businesses that use wholesale B2B models. Wholesale B2B transactions were traditionally conducted over the phone, over email, or through spreadsheet order forms.
Everything these days is digital when it comes to wholesale eCommerce using a b2b global trading platform. This platform makes it easier for the wholesaler to present products and promotes a smooth purchasing experience, in complete safe conditions.
B2B GOM Trading UK and Worldwide
We live in a technologically driven society, which necessitates having a strong and valuable digital presence in order to flourish. GlobalOnlineMarket.co.uk allows you to build long-term relationships with buyers all over the world. As a recognised global b2b wholesale portal, it is reasonable to state that everyone who has ever done business via our platform values and praises its services.
It ensures positive results that will place your company on the map and make it a global success. GlobalOnlineMarket.co.uk is your resource for global B2B trading with certified businesses just like yours – who are waiting to find, connect and trade with you.
Sign up and take the first step toward your company's international success.